Anti-Fraud & Sunshine Update
September 26, 2022
---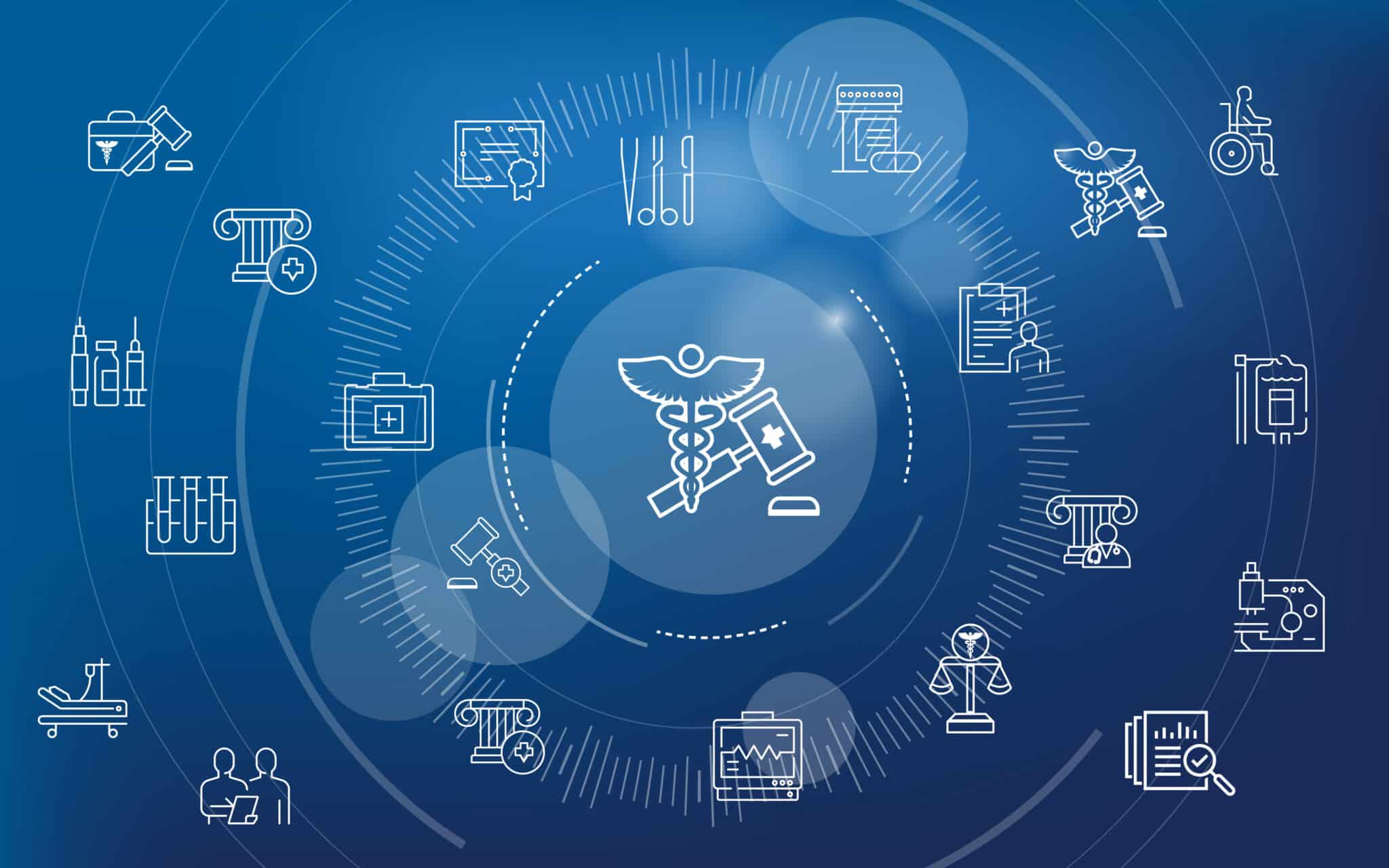 By Amanda Johnston & Mark Gardner
Staying up-to-date with fraud enforcement trends and recent cases and settlements can sometimes be viewed as a "Glass Half Empty" perspective, focusing on negative aspects of the industry and the perceived threat of government investigations and enforcement actions.
However, we prefer the "Glass Half Full" perspective. It is essential for drug and device makers to stay informed of industry enforcement trends to understand potential risk areas better, glean learnings and best practices from cases and settlements, and ultimately, improve company compliance in the pursuit of achieving business success.
With the change of seasons, now is an excellent time to reflect on enforcement trends, recent changes, and case law related to anti-fraud and transparency matters.
Click here for a video replay of Gardner Law's recent CLE on anti-fraud and Sunshine, including:
Current enforcement trends and cases
2022 AdvaMed updates
Sunshine Act and state transparency reporting updates
Responding to government investigations
Recent Enforcement Trends
Keeping with the "Glass Half Full" approach to compliance, what follows are learnings and tips, based on recent cases and settlements.
Alere, Jude, Avanos Medical, Ivie v. AstraZeneca.
Learning: Ensure that the quality management system (QMS) is robust and complies with the FDA quality system regulation (QSR). Have an effective method to monitor trends and alerts from complaint data and internal channels. If you identify a device issue, consider notifying FDA to discuss a plan to address it promptly. Several recent cases related to medical device quality issues were prosecuted under the False Claims Act.
Novartis, Pacira, Mallinckrodt, Medicrea International, Medical Designs LLC, and Sicage LLC.
Learning: Train staff and monitor health care professional expenses. Federal Anti-Kickback settlements continue to focus on lavish meals, top-shelf alcohol, inappropriate meeting venues, bogus grants, sham speaker programs, and extravagant expenses. Company training and policies should clearly outline the rules around interactions with health care professionals. Monitoring and auditing should focus on where a company is spending money.
Tip: Do not market for health care professionals, hospitals, clinics, and other providers. Sometimes referred to as "practice building," there is a fine line between legitimate co-marketing efforts and activities that the government could perceive as providing marketing services for health care professionals and entities (e.g., customers). Consider involving legal and compliance early in promotional program planning for joint efforts. There are necessary safeguards that can be put into place to mitigate risks.
Tip: If a compliance concern is raised, investigate it promptly and address it. Most settlements are driven by "whistleblowers" - both internal and external. In most of these cases, the whistleblower raised the issue multiple times without response before resorting to legal action. Companies should have effective lines of communication for reporting compliance concerns, and any reports received should be promptly investigated and addressed.
Key 2022 AdvaMed Code Updates

In April 2022, we reported on AdvaMed's approval of its revised Code of Ethics on Interactions with Health Care Professionals (AdvaMed Code or the Code). The new version became effective on June 1, 2022.
AdvaMed updated its FAQs and definitions, and we have provided a summary of critical updates to the AdvaMed Code below. You can access the updated Code in its entirety here: Updated AdvaMed Code (2022).
Alcohol. An FAQ was added stating that companies should consider implementing controls or limits around the provision of alcohol at company events, including speaker programs. For example, per-person drink limits, limits on the types of alcohol served and prohibiting alcohol at certain events. AdvaMed hinted that this topic was added in response to the OIG's Special Fraud Alert on Speaker Programs (which we previously reported here). Changes are not only happening in the device world. The drug industry's PhRMA Code was recently updated to state, "[c]ompanies should not pay for or provide alcohol in connection with [a] speaker program."
Virtual interactions. The pandemic prompted a shift to a more virtual world, which impacted how HCPs and industry interact. AdvaMed added the definition of "virtual" to its glossary and made several updates throughout the Code to account for virtual settings for training, education programs, and company business meetings. Generally, the same rules apply to virtual interactions, but a virtual environment is now explicitly called out.
Value-based care arrangements. To align with the new Value-Based AKS Safe Harbors (which we previously reported on here), AdvaMed added the definition of "value-based case" to its glossary and has incorporated concepts associated with value-based care arrangements throughout the Code. The updated Code also modified its "Key Concepts" for engaging HCPs to include "assisting in the development, evaluation, or implementation of an arrangement to advance value-based care." AdvaMed states, "even if no individual safe harbor may be fully applicable, a specific Value-Based Care arrangement may nevertheless be permissible under the Anti-Kickback Statute based on the particular facts and circumstances."
Sunshine Act - Changes Coming in 2023

Last summer, we reported on proposed changes to the Open Payments Program. The Centers for Medicare & Medicaid Services ("CMS") issued its final rule on November 19, 2021, implementing those changes. Below we have summarized a list of fundamental changes:
Addition of a mandatory payment context field for records attributed to teaching hospitals;
Addition of the option for reporting entities to recertify annually even when the reporting entity is reporting no records;
Disallowing record deletions without a substantiated reason;
Added definition for physician-owned distributorship(s) (or "PODs") as a subset of applicable manufacturers and GPOs, as well as an updated definition of ownership interest;
Requirement for reporting entities to update their contact information;
Disallowing publication delays for general payment records;
Clarifying the exception for short-term loans that applies for 90 total days in a calendar year, regardless of whether the 90 days were consecutive; and
Removal of the option to submit and attest to general payment records with an "Ownership" Nature of Payment category.
State Transparency Reporting
Since the definition of "covered recipient" was expanded under the Open Payments Program in 2020, manufacturers may have noticed that there are fewer payments and transfers of value to report to states such as Connecticut, Massachusetts, Washington D.C., Minnesota, Nevada, and Vermont under state transparency reporting requirements. This is largely due to the doctrine of preemption, which is based on the Supremacy Clause of the U.S. Constitution. Federal law preempts state law, even when laws conflict. In summary, most states have concluded that reporting twice is not necessary. In their view, reporting once to the federal government is sufficient.
In June 2022, the state of Connecticut announced that manufacturers no longer need to complete an APRN Expenditure Disclosure due to preemption. Massachusetts previously issued similar guidance. Although federal law does not require reporting of payments to most nurses, therapists, and technicians, several states do. Therefore, tracking and reporting of payments to recipients not covered by federal law is still required on the state and municipal level, where applicable.
Responding to FDA Inquiries and Enforcement Actions
If you are ever in a situation where you are getting questions from a federal agent, whether it is the FDA, OIG, CMS, FBI, or DOJ, remember TLAST:
T = Tell the truth (18 U.S.C. 1001-lying to a federal officer is punishable by up to five years in prison)
L = Listen
A = Answer the question
S = Stop talking
T = Tell the truth
In addition to TLAST, remember to stay calm and resist the urge to be defensive. An appropriate reaction and likely next steps depend on the nature of the inquiry and the state and/or federal agency involved. Before taking action, or agreeing to anything, it is essential to appreciate the nature of the situation. Give it the attention it deserves. Suppose you determine that a lawyer is needed. In that case, it is essential to engage the correct type of expert, e.g., do you need a regulatory attorney or a white-collar criminal defense attorney? Although no one plans on ending up in an investigation, it is wise for companies to proactively deploy a policy and internal communication plan for handling and responding to governmental inquiries.
Watch the video to learn more about this topic
Contact Us Information provided on this website is not legal advice. Communications sent to or from this site do not establish an attorney-client relationship. © 2022 Gardner Law. All Rights Reserved.