Are you Ready for Inspection? Best Practices to "Survive" FDA Inspections
August 23, 2022
---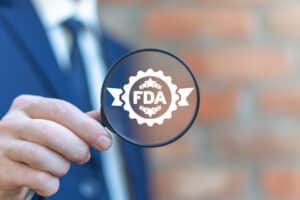 By Tim Philips
Companies often come to Gardner Law when they feel anxious or unprepared for a visit from the Food and Drug Administration (FDA). Even experienced companies with strong quality systems sometimes need assistance to be fully "inspection-ready."
If you have a good understanding of how FDA and other regulators operate, and you've got a solid plan for how to interact with regulators, you can avoid sudden and unforeseen compliance issues.
During our recent CLE, Tim Philips, a Gardner Law Consultant with over 30 years of experience working at the FDA as an Investigator and Compliance Officer, discussed the following topics, among others:
How FDA Operates
Preparing for an Inspection
Strategy and Tactics for Effective Communication
Handling Notices of Non-Compliance
Click below to view a recording of the program on YouTube.
---
Short on time to watch the video? Here's a brief summary of the presentation
The U.S. Food and Drug Administration (FDA) regularly conducts inspections of facilities that manufacture drugs and medical devices. Some inspections are routine surveillance, while others focus on pre-market or post-market review of a product. FDA performs inspections to evaluate compliance with the U.S. Federal Food, Drug, and Cosmetic Act and related regulations. Information collected during inspections can serve as "evidence" if the Agency pursues enforcement action.
The most important thing you can do to prepare for a visit from FDA is to be fully compliant. It is also important to have a detailed plan and procedure for interacting with the Agency. Being completely truthful with government officials is not just a good idea, it is the law. If FDA suspects that you are not being forthright, you can face scrutiny from investigators who concentrate on criminal violations.
When disagreements or allegations of noncompliance arise during inspections, it is essential to know how to handle those matters. FDA generally seeks voluntary compliance before sending Warning Letters or pursuing legal actions, but only if violations are addressed promptly and effectively.
Click below to watch Tim Philips, a former FDA Investigator and Compliance Officer, explain how to "survive" your next FDA inspection.
---
Have questions about FDA inspections?
Information provided on this website is not legal advice. Communications sent to or from this site do not establish an attorney-client relationship. © 2022 Gardner Law. All Rights Reserved.