Healthcare Enforcement in a Post-Pandemic World
May 31, 2023
---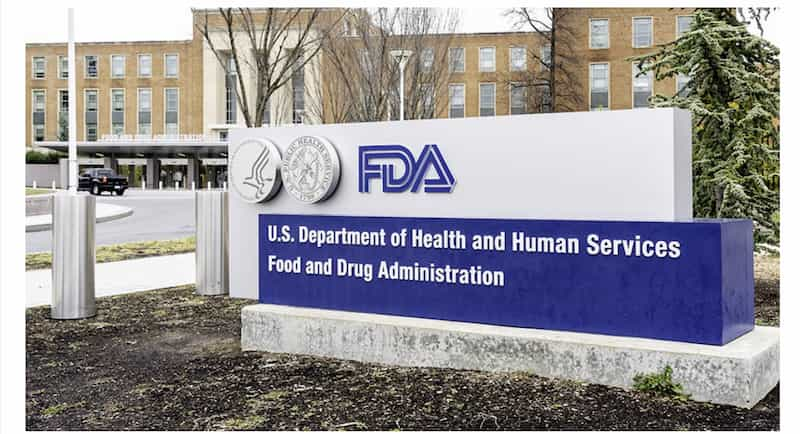 Due diligence is a vital exercise in identifying and assessing risks in order to ensure that your M&A transaction results in a sound investment. Standard due diligence-assessment of financial fitness, corporate synergies, active and potential litigation liabilities, portfolio robustness-is the core business of consulting and M&A firms, and they've refined it to a science. But what can often be overlooked in MedTech and pharmaceutical transactions is healthcare regulatory due diligence. Healthcare regulatory due diligence includes a comprehensive assessment of products' regulatory approvals and clearances, their ongoing clinical investigation activities, a review of records and recency of inspections and audits, an evaluation of reimbursement and sales practices (including how the organization trains its salesforce), and a scrutinizing look at the promotional claims made about a medical product. Inquiries like these can often unearth an apparent ice cube, only to discover the iceberg that lie beneath the surface. And unfortunately, all too often, these issues are not discovered timely enough.
Recent regulatory action from the U.S. Food and Drug Administration ("FDA") and Federal Trade Commission ("FTC") gives us insight into the manifestation of risks that effective healthcare regulatory due diligence could uncover, so that we can avoid them in our own transactions. I recently had the opportunity to speak to these risks, as well as some unique considerations presented by the end to the COVID-19 Public Health Emergency, at Gardner Law's Navigating the M&A Waters of FDA-Regulated Companies program.
FDA ENFORCEMENT UPDATE
After a year-over-year reduction in drug, device, and biologic Warning Letters from 2012 through 2019, Warning Letters spiked to pre-2014 levels in 2020 during the pandemic. This was due in large part to a significant number of COVID-19-specific violations, but Warning Letter activity continues to be higher than recent yearly averages through May 2023.
While no recent FDA enforcement activity relates directly to corporate acquisitions, several Warning Letters arise from violations that standard due diligence activities could overlook. Those who do not heed history, it is said, are doomed to repeat it, and several recent offenders of FDA regulation and U.S. law provide valuable lessons in evaluating acquisition targets:
Medivance Instruments Ltd. Warning Letter (Feb. 13, 2023): Medivance, manufacturer of medical devices used in dental procedures, received an FDA Warning Letter for alleged failure to obtain a new 510(k) clearance for a device to which it had made significant changes. Among the changes were design changes aimed at improving upon reliability and performance flaws in the original device. FDA concluded that these changes were of the kind that significantly affect the safety or effectiveness of the device within the meaning of 21 CFR § 807(81(a)(3).
This Warning Letter serves as a reminder to not only evaluate the regulatory approvals and clearances that a company may hold, but to carefully evaluate its change control procedure and records to ensure that the device adequately conforms to the marketing authorization originally granted by FDA.
Synovo Production, Inc. Warning Letter (Mar. 23, 2023): Synovo, manufacturer of the Femoral Resurfacing Cup and Total Hip System, received an FDA Warning Letter for, in addition to other alleged violations, promotion of the device for a use for which it was not originally indicated. Specifically, the device, which was cleared exclusively for use in procedures involving the use of cement, was promoted for cementless fixation (including statements that the product contained a coating for cementless fixation, which was not included in its original 510(k) clearance). FDA issued the Warning Letter for failure to obtain a new 510(k) or PMA for this use.
This Warning Letter, like the Medivance letter, highlights the importance of ensuring a product's approval or clearance aligns to the currently marketed product. Additionally, however, this Warning Letter highlights the importance of evaluating current product promotional claims. Following FDA's 2021 Intended Use Final Rule (which I previously wrote about here), FDA may rely on "any relevant source"-including marketing claims-for evidence of a firm's expansion of a product's intended use.
For more information about healthcare regulatory due diligence considerations-including more FDA enforcement actions, FTC's reinforcement of its authority and intention to levy civil penalties for unsubstantiated promotional claims, and an update on Emergency Use Authorization and FDA enforcement discretion policy transition plans, watch the full session by clicking the button below.
Information provided on this website is not legal advice. Communications sent to or from this site do not establish an attorney-client relationship. © 2023 Gardner Law. All Rights Reserved.